What's the Deal With Glacier Ice Caves?
September 2, 2021 / updated January 29, 2022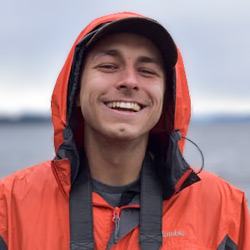 If you've looked at all into glacier land excursions in Alaska, such as the Mendenhall Glacier Trek or Paddle & Trek Adventure, you no doubt have heard mention of so-called "ice caves." But what are they!? In this article, a wannabe glaciospeleologist (someone who explores ice caves) gives you the low-down and answers frequently asked questions about Mendenhall ice caves and other Alaska ice caves.
Learn about land excursions in Alaska that have the possibility to visit glacier ice caves.
---
Glacier Ice Cave Basics
Yes, they are in fact as straightforward as the name suggests!
The term "ice cave," it turns out, is sometimes used by geologists to describe a regular bedrock cave that features year-round ice, but as it's usually meant when discussing Alaska, ice caves refer, well, to caves within a body of ice, namely a glacier. ("Glacier cave" is probably a better term, technically speaking).
These caves usually form as water flows through a glacier and melts out a passageway in the ice. Often, water pours in at a so-called moulin (pronounced like the Disney movie), basically a hole in the surface of a glacier, before eventually making its way out to the glacier's terminus, which could be the ocean itself. This is the story behind most of Alaska's ice caves, which can vary hugely in their length and width.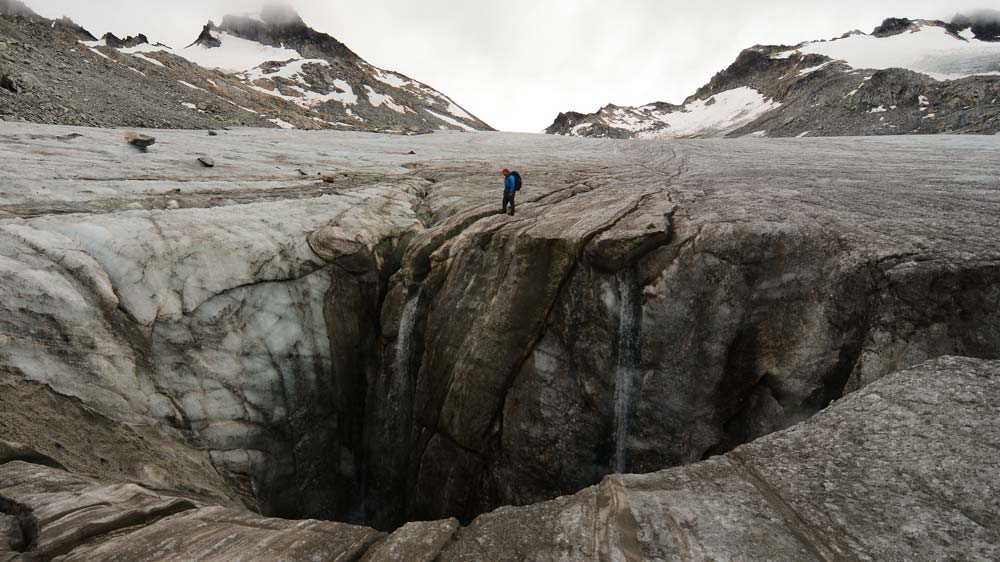 Part of what distinguishes glacier ice caves, such as the Mendenhall Glacier ice caves, from "normal" bedrock caves is that they are, geologically speaking, quite temporary. Ice caves like the ones in Alaska may change substantially from year to year, lengthening, widening, or changing direction as meltwater continues to flow and the glacier moves downhill. Indeed, a glacier ice cave that was well-developed last year may even have disappeared come spring!
Other Cool Ice Cave Facts
Interestingly, glacier ice caves don't exclusively form from flowing meltwater. There are some cases, for example, like the incredible Kverkfjöll cave within Iceland's Vatnajökull Glacier (don't ask me to pronounce it!), where passageways have formed from the hot air and water associated with geothermal activity.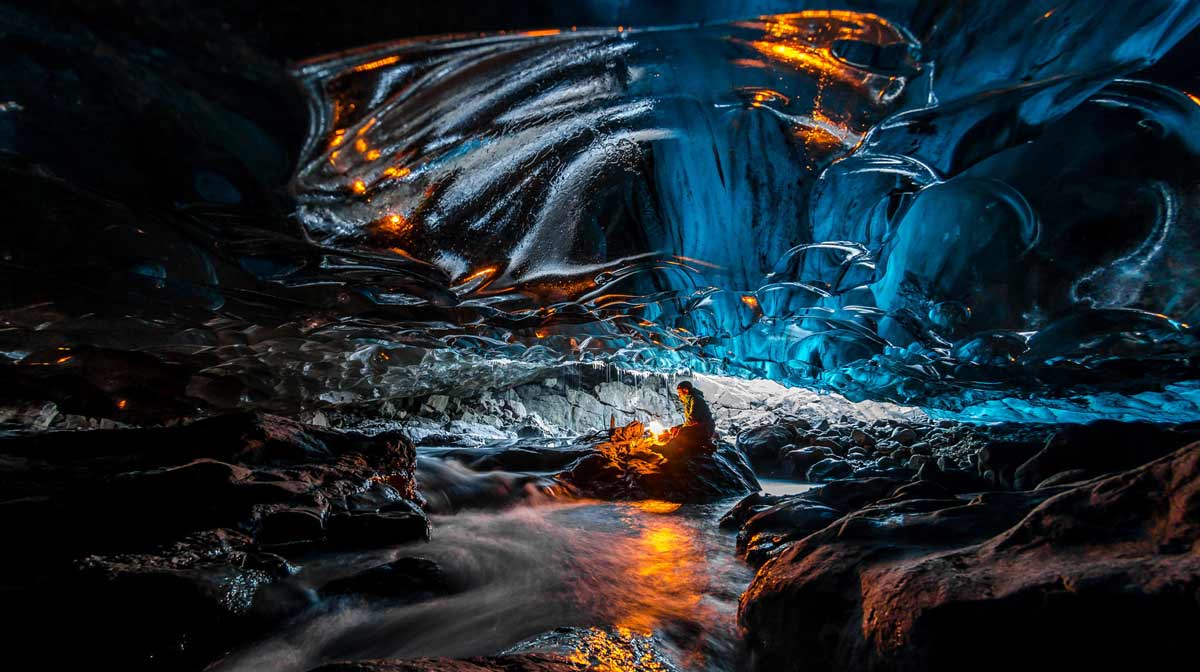 You might be surprised to learn that there are clear remnants of glacier caves as far away from Alaska as New York and Vermont! So-called eskers may not look like much more than long, rounded hills, but in fact they represent the leftover rocks and silt that once flowed along the bases of massive glacier ice caves!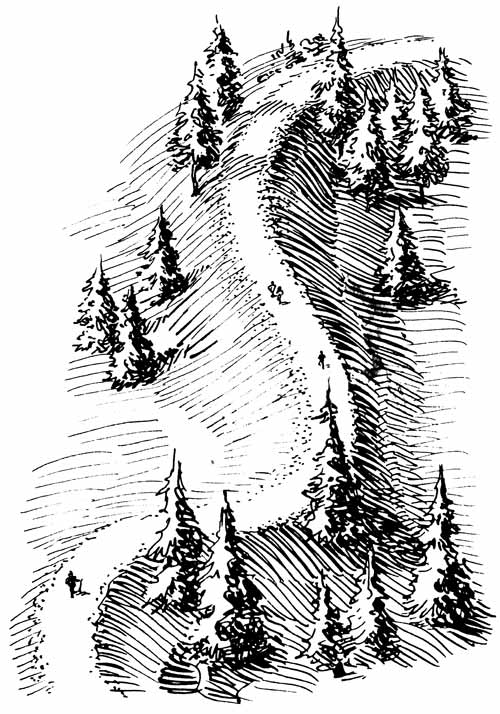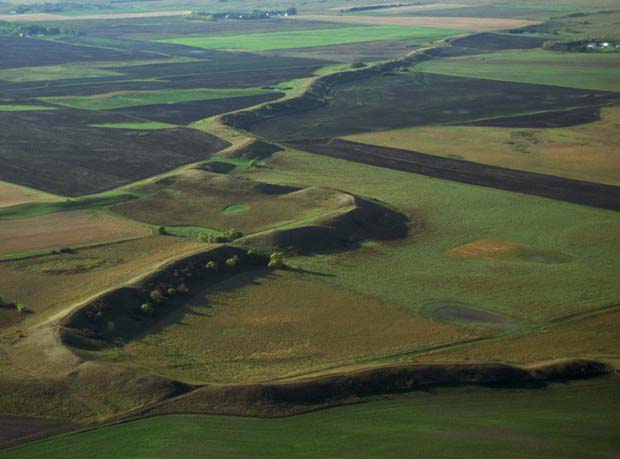 Where in Alaska Can I See Ice Caves?
Any of Alaska's many thousands of glaciers may, at one time or another, feature glacier caves. One of the most popular Alaska destinations for exploring glacier ice caves, though, is the Mendenhall Glacier, a massive body of ice located about 10 miles from downtown Juneau. Besides, of course, being really, really big, one of the cool things about the Mendenhall Glacier is that it's quite possible for Juneau visitors to trek out onto the ice itself (led by trained guides, of course: nobody wants to fall in a crevasse!). A number of stunning glacier excursions in Juneau culminate with a visit to this iconic destination, as the Mendenhall ice caves are often particularly stunning!
There are other glacier caves that can be accessed with relative ease on land excursions in Alaska, such as at the Matanuska Glacier northeast of Anchorage, but Mendenhall provides without a doubt the most practical opportunity for folks visiting on an Inside Passage cruise.
Which Tours Are My Best Bet for Ice Cave Exploration?
Glacier ice caves, as you might suspect, can provide for some of the most stunning land excursions in Alaska. We offer two tours that, conditions permitting, feature visits to Mendenhall Glacier ice caves. Both of these tours have limited spaces, so make sure and sign up early to guarantee availability.
The Mendenhall Glacier Trek is an exclusive adventure that's geared toward active travelers capable of trekking for several miles. Part of what sets this tour apart is that depending on the group's exact wishes, guides are on hand to provide ice climbing and mountaineering skills.
The Mendenhall Glacier Paddle & Trek is similar, except it also features a guided canoe paddle across Mendenhall Lake. Guests have the chance to paddle among icebergs right up close to the face of the glacier. If you're willing to trade some time on the glacier for time on the water, this tour might be a good option.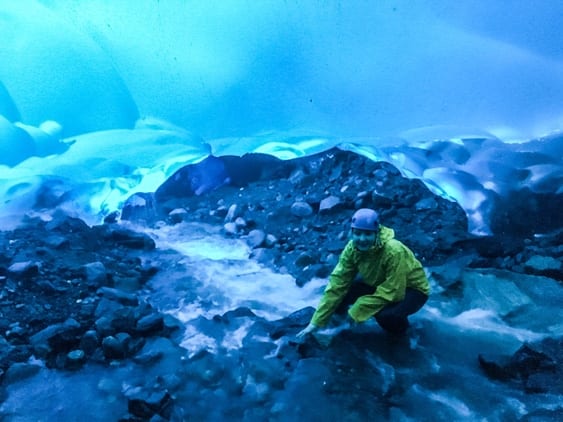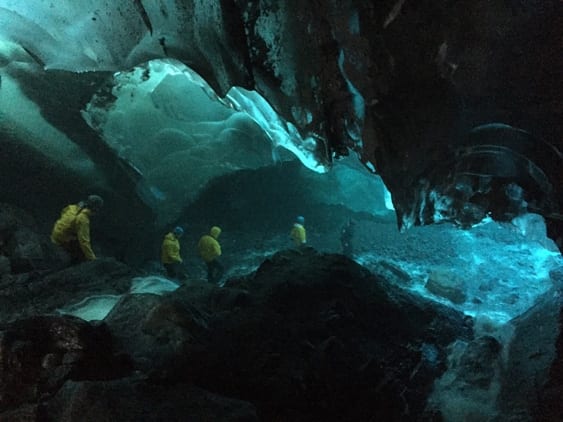 We also offer several Juneau helicopter tours that allow guests to explore on the surface of nearby glaciers. These include the Helicopter Dogsled Glacier Excursion, an extended Dogsled Helicopter Excursion, the Icefield Helicopter Excursion, Helicopter Glacier Trek, Extended Heli Glacier Trek, and the Taku Glacier Adventure. These tours, however, are not built around ice caves, so guests usually won't have the chance for in-depth cave exploration.
Am I Guaranteed The Chance To Go Inside Ice Caves?
Nope, unfortunately not. Additionally, with the speed at which Mendenhall Glacier is receeding, the tours that include walking on the glacier are becoming less and less.
One of the tricky things about glacier caves is that, depending on recent weather and the current temperature, they can sometimes be unstable. On especially warm days, for example, entire caves have been known to spontaneously collapse! Luckily, glacier guides on land excursions in Alaska are specially trained to evaluate stability, so if you're headed out on a glacier trek you can be sure that your knowledgeable leader won't give a thumbs-up unless it's safe to do so.
---
Wow! How About These Ice Cave Shots!
Check out some of the coolest photos I found from glacier ice caves across the world!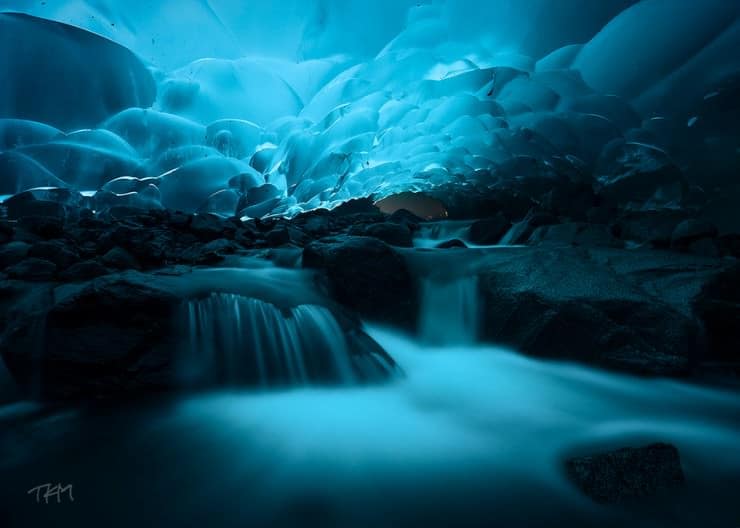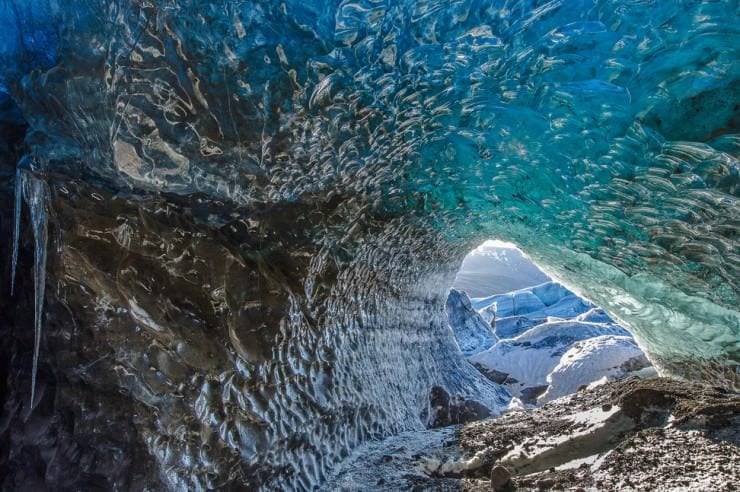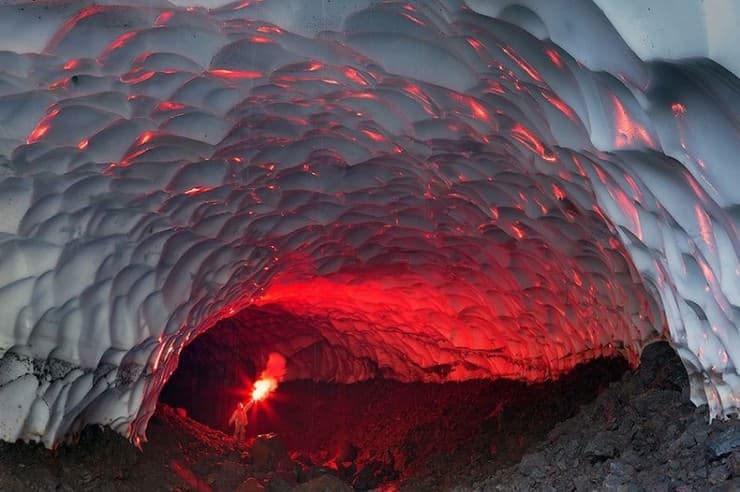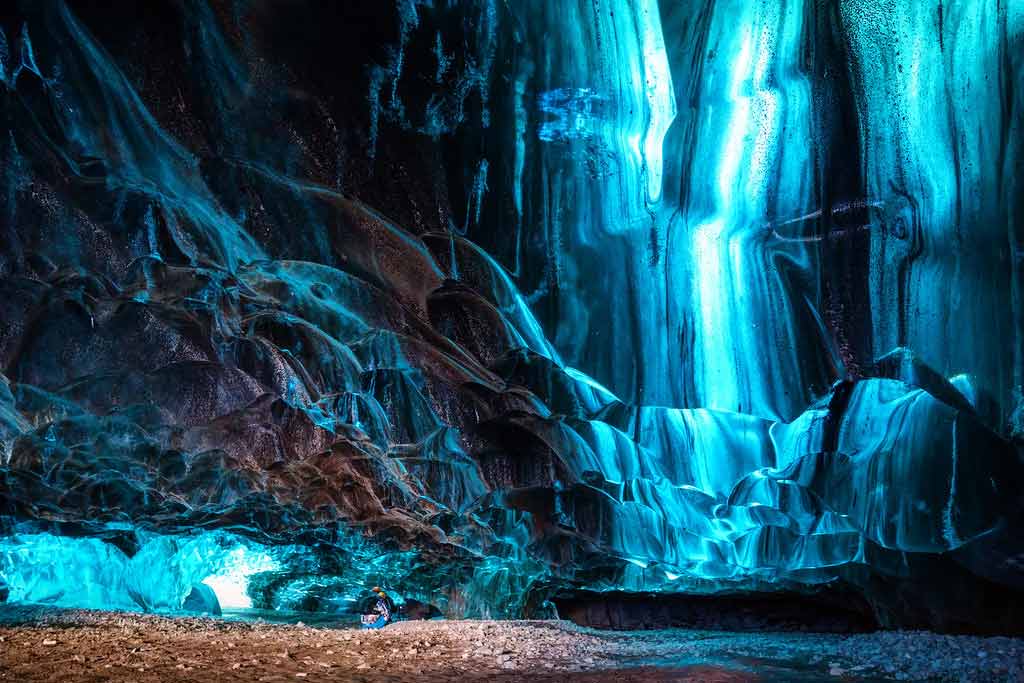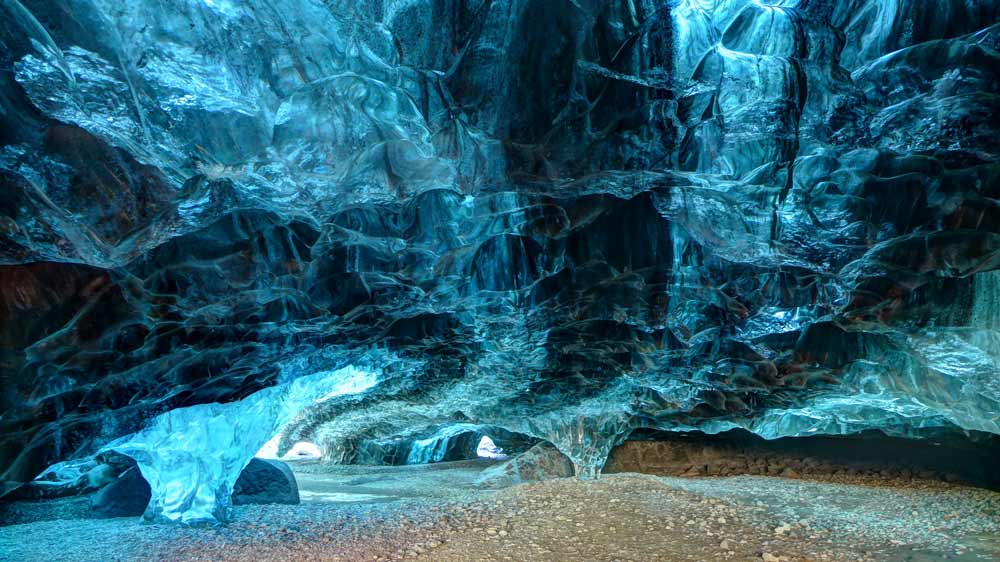 More Useful Ice Cave Resources
Sources: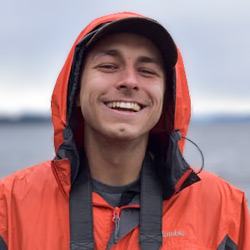 Daniel first saw Alaska at age nine, after a weeks-long drive up the Alaska highway in a weathered RV. He's been in love with the Last Frontier ever since, and he's spent several months guiding teenagers in the wilderness around the Talkeetna Mountains north of Anchorage.
Best Glacier Tours in Southeast Alaska
Walk on a glacier with these once-in-a-lifetime excursions!
More Alaska Glacier Information
Check out these guides and book your perfect Alaska glacier adventure!